Ehsaas Rehri Baan Program Registration 2023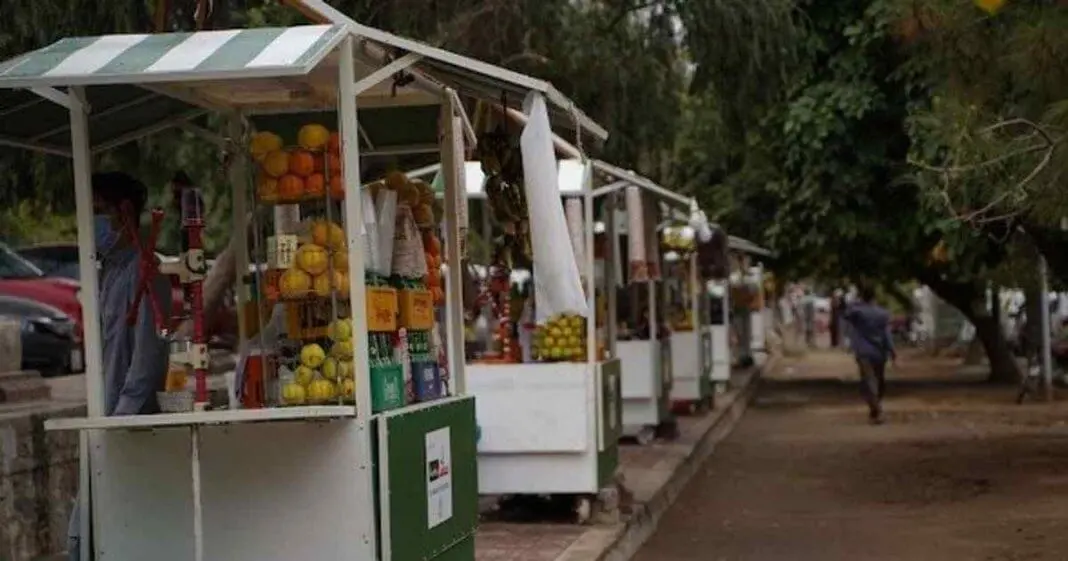 Overcoming poverty is not a gesture of Charity. It is an art of Justice. It is one of the fundamental human rights, the right to dignity and a decent life. The Federal Government of Pakistan started a poverty alleviation initiative for low-income holders to create small business opportunities. This government initiative aims to provide financial assistance to poor people to promote economic inclusion.
The poor segment of society has worked day and night to earn a living for many years. None of the previous governments took the best step like this plan except Mr. Imran Khan, PTI's founder, and leader. The government of PDM recently destroyed many ehsaas rehribaan stalls/stalled due to political gains. Both Mr. Imran Khan and Doctor Sania Nistar condemned this gesture of War.
Deserving street vendors can take loans up to 1 lakh rupees from the National Bank of Pakistan (NBP), u-Microfinance, Apna Microfinance, and Mobilink Microfinance Bank. They can return the loan in easy installments of Rs 2000/ month. A repayment schedule can be set according to one's will.
Ehsas Rehribaan program Apply online
Before this initiative started, street vendors faced many problems like heavy fines by CDA, LDA and the destruction of their carts. The PTI government started this program to give every shopkeeper a license so no one can demand money. You can visit your nearest Microfinance Bank to apply for interest-free loans.
Check Online Eligibility Here
Ehsaas RehriBan Program Punjab
Initially, this scheme was started in I 10, Sector G10 & G11 Markaz Islamabad. This initiative is limited to Federal City only, but Imran has announced that he will expand this initiative to Punjab, kpk, and Balochistan after coming to power. If you are living a hand to mouth lifestyle and not able to fulfill your daily needs then you can take 16000 rupees by applying in ehsaas kafalat program 2023.
Ehsaas RehriBan Program Registration
The Federal government attempted to bring street vendors within the range of the Formal economy through the rehribaan initiative in April 2021. Unfortunately, on 3rd February 2023. In Islamabad, the PMLN government destroyed 42 vendor carts. On 10th March 2023, Dr. Sania distributed 24 lakh rupees among those vendors whose source of LiveliHood was Destroyed by PMLN. The government provides cards with solar panels attached to the roof to poor people. PTI also arranges various training sessions for cooks to cook delicious food properly.
Ehsas Rehribaan one Initiative sign of relief for street vendors
Ehsas Rehri and Ban carts provides relief to street vendors in Islamabad. They don't need to pay tax and Fine to LDA/CDA. They can get a loan from the Bank to buy Beautifully designed Rehribaan carts. Ehsaas initiative aims to create an enabling environment for street vendors, said Dr. Sania Nishtar. Various properly cooked food items like samosa, pakora, dal chawal, Shawarma, etc., can be bought reasonably from these carts.