Ehsaas Program's is Empowering Women In Pakistan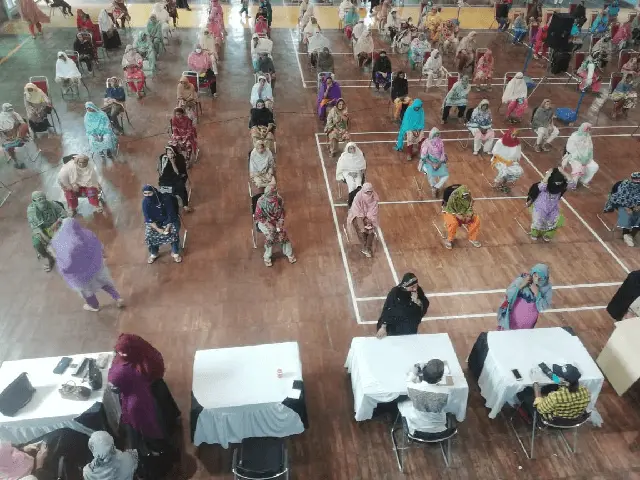 Ehsaas women empowerment and gender equality initiative is skewed towards the uplift of poor women. About 6 million women are getting benefits through Kafalat. More than 50% of education vouchers are for female, and Insaaf card provides healthcare. Girls' education is the most important factor in promoting the concept of women's empowerment.
Pakistan is aimed at empowering women by providing them with various forms of support and assistance. The Plan was launched by the Pakistani government in 2019, with the goal of reducing poverty and inequality in the country.Job opportunities and economic empowerment are very crucial for poverty reduction in females.
The basic aim of gender equality and women's empowerment is to enable women to do something for themselves. They can achieve their rights and can take part in any decision-making process. The Government of Pakistan has a lot of programs under the initiative for female so that they can meet their daily needs easily. To promote the concept of financial inclusion, the Pakistani government is providing a cash transfer of Rs 14000 under the kafalat program.
50% Ehsas interest-free loans are reserved for women. Many vocational training courses are offered through skill development programs to women.
Ehsas Nashonuma provides care for Maternal and child health. Various housing schemes provide Women Shelters. Any kind of legal aid is provided to the women to get their rights. Gender disparities are gender quality is cancer in any society. The concept of women's empowerment is a basic key to sustainable development.
Women empowerment center
Since 1995, the Pakistan Bait-ul-Mal has established Women Empowerment Centres (WEC) throughout Pakistan, including Azad Kashmir and Northern Areas at the district level. The purpose of these centers is to provide free vocational training to widows, orphans, and girls from poor families in modern professional skills such as dress designing, embroidery, basic and advanced computer courses, beautician courses, tie and dye, and fabric painting. The establishment of 162 WECs has been carried out in phases. Trainees attending these centers are paid a stipend of Rs. 50/day based on their attendance.
The current number of centers is 162, with the following distribution:
Punjab – 55, Sindh – 33, Khyber Pakhtunkhwa + FATA – 30, Balochistan – 22, Gilgit Baltistan – 6 & ICT/AJK – 16. The centers operate bi-annually in two shifts, with a capacity of 60 trainees per shift. Out of 162 WECs, 128 centers have diversified by introducing market-oriented trades such as IT training, beautician, and cooking courses, with the following distribution: Punjab – 47, Sindh – 31, Khyber Pakhtunkhwa + FATA – 23, Balochistan – 15, Gilgit Baltistan – 2 & ICT/AJK – 10. Additionally, local skills are imparted in these centers to meet the needs of the area. These centers primarily serve low-income women and girls.

Overview of Ehsas women's Empowerment in Pakistan
The Ehsaas program has a strong focus on women's empowerment, recognizing that female face unique challenges in accessing opportunities and resources. One of the main pillars of the Ehsaas project is "Ehsas Kafalat," which is a cash transfer plan for women. Through this program, eligible women receive a monthly stipend of Rs. 2,000 to help them meet their basic needs.