Ehsaas Koi Bhooka Na soye Program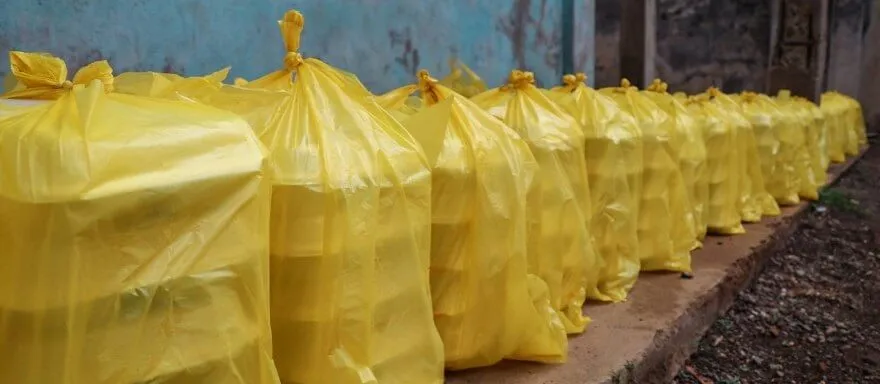 "Koi bhooka na soye" means "no one should sleep hungry." The Ehsaas instance aims to address the issue of hunger and malnutrition by providing food assistance and other forms of support to the poorest and most marginalized communities in Pakistan. Through this program, the government strives to ensure that no one goes to bed hungry and everyone has access to necessities such as food, shelter, and healthcare. The ultimate goal of the Ehsaas routine is to alleviate poverty and promote social and economic development in Pakistan.
Food is one of the necessities of life. A man without proper nutritious food loses weight and suffers from various diseases. Considering the poverty ratio and unemployment, the Federal government launched an initiative on 10th March 2021. The main aim of an Ehsaas program Koi bhooka na soye is to Ensure food security to reduce the chance of malnutrition. This plan is to reduce the Hunger of marginalized communities as such communities are confined to the lower or peripheral edge of society.
Ehsaas koi bhooka na soye
The constitution Of the Islamic Republic of Pakistan Envisage In article 38 that the state should be responsible for securing the well-being of the people. The ex-Prime Minister of Pakistan, Mr. Imran Khan, is committed to providing food and shelter to the poorest segment of society to promote an inclusive society without any differentiation.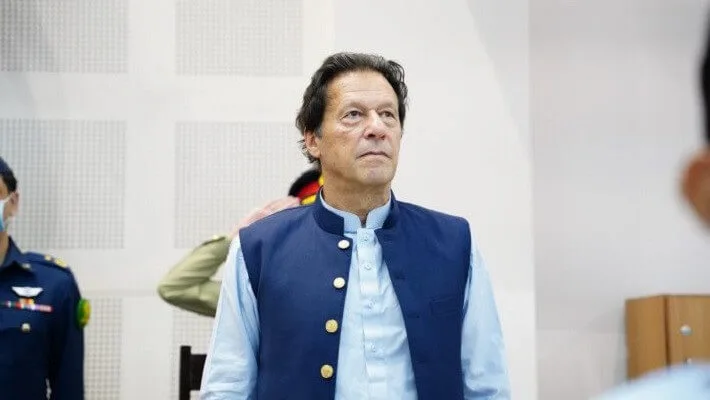 In the first phase, the program pilot is being Rolled out in twin cities Islamabad and Rawalpindi under the supervision of the poverty alleviation and social safety division ( PASSD). This program provides two-time property-cooked meals to 1000 beneficiaries daily.
This initiative has Two Models
Food truck for distribution of pre-packed cooked food. It is a public-private partnership program with many individual donors and philanthropists contributing funds to reduce Hunger and poverty.
Mobile kitchen units for cooking.
When you finish your meal, don't forget to offer Namaz in the nearby mosque and thank Allah Almighty. You may have less knowledge about namaz timings. So, check Namaz Times in Lahore, which will help you.
Ehsaas koi bhooka Naa soye Donations
All the philanthropists and charities Incorporation with Pakistan BAIT-UL-MAL or contributing their donations so that inequality of food supply can be decreased. First of all, food is cooked in a mobile kitchen and distributed throughout the country by food truck among deserving individuals. PBN and Saylani welfare International trust provide free meals to the Daily wages and employees.
Ehsas koi bhooka Na Soye Account No

If you can help others, you must help others. Many private charities are participating in this initiative. There are two ways to give donations.
Any branch of NBP bank in Pakistan and donate to "koi bhooka na soye fund 2021".
Donate by transfer online through the following account number.
Bhooka Na soye ga Eligibility Criteria 2023
All those poor people who cannot eat meals twice a day or are eligible. Daily wagers unemployed and Labourers are eligible to eat free meals throughout the year by food truck. This initiative is an extension of the Ehsaas Panah gah and Ehsaas langer Khana programs.
"Bhooka na soye ga" is a slogan used in Pakistan to emphasize the importance of eradicating hunger and ensuring that no one goes to bed hungry. The government of Pakistan has launched various social welfare programs, such as the Ehsaas, to achieve this goal.
To be eligible for the Ehsaas strategy food assistance, individuals must meet certain criteria, including:
Poverty Scorecard: The program uses a Poverty Scorecard to assess the socioeconomic status of households. The scorecard considers factors such as income, education, assets, and living conditions to determine eligibility for the program.
Household income: The program is targeted toward the poorest households in Pakistan. As such, households with a monthly income of less than Rs. 20,000 are eligible for the food assistance program.
Geographic location: The program prioritizes households living in rural and remote areas of Pakistan, where poverty and food insecurity are most prevalent.
Vulnerable populations: The program also targets vulnerable populations, such as widows, orphans, persons with disabilities, and elderly individuals living in poverty.
Valid CNIC: Eligible individuals must have a valid Computerized National Identity Card (CNIC) issued by the National Database and Registration Authority (NADRA).
The eligibility criteria for the Ehsaas strategy may vary depending on the specific initiative or service being offered under the program.
Ehsaas koi bhooka na soye Program Daily Menu list
| | | |
| --- | --- | --- |
| Serial No | Days | Food |
| 1 | Monday | Channy & Roti |
| 2 | Tuesday | Dal Masoor & Roti |
| 3 | Wednesday | Dal Chana & Roti |
| 4 | Thursday | Dal Masoor & Roti |
| 5 | Friday | Channy & Roti |
| 6 | Saturday | Dal Mong & Roti |
| 7 | Sunday | Dal Channy & Roti |
list of district including in ehsaas koi bhooka nahi soya ga
Islamabad, Rawalpindi Faisalabad, Multan, Peshawar, Lahore.
This initiative is expanding fastly throughout the country by food trucks of size 6 wheelers 12 * 61/2 feet.
Requirements of koi bhooka Nahe soye ga Program
Daily food Distribution time table and Way To
You can read any detail by clicking on the given link
"www.pbm.gov.pk" .
Ehsaas koi bhooka na soye Contact Us/ Helpline
Head Office, Street No: 7, Sector: H-8/4, Islamabad.
Toll Free No: 0800-66666
Tel: 051-9269601
Fax: 051-9269603
Web: www.pbm.gov.pk
email: [email protected]